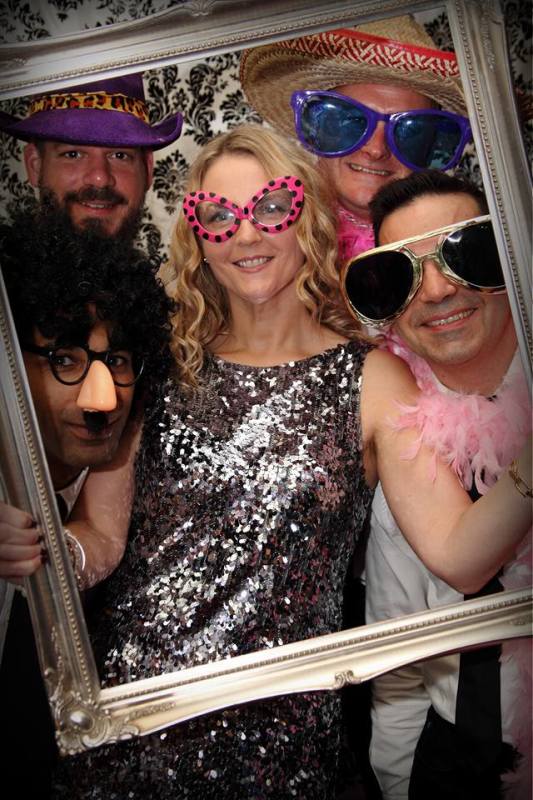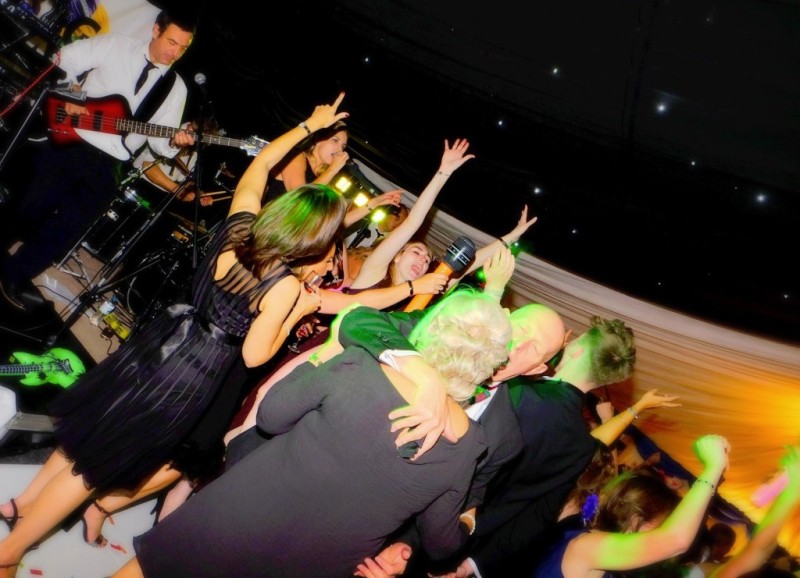 Lead Guitar, Rhythm Guitar, General Guitar-based activites 
"You can't buy happiness, but you can buy a guitar and that's sort of the same thing"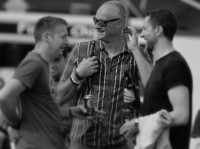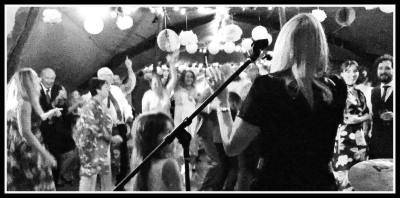 Sacha is a founder member of Big In Brazil.  He kindly gives up space at his office for the guys to practise every week. Despite 20 years of guitar playing, he claims he still has much to learn - but non of it being hip-hop.  He lives in Ampthill.
Rich
Keys, Backing Vocals,

Head of Janitorial Services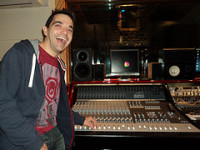 "Don't shoot me,  I'm just the piano player!"
Richard is a founder member of Big In Brazil.  He believes one keyboard is never enough and hogs most of the inputs to the bands PA.  Despite this, he covers strings, brass, synth and 'Huh' sounds as well as organs and piano, so the band generally put up with it. He lives in Ampthill.
Lisa
Lead Vocals and Lead Diva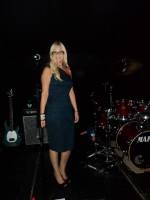 "The only thing better than singing is...
Lisa joined the band in 2012 and has enjoyed the vocal challenge of moving from her audition piece of "Somewhere over the Rainbow" to learning Black Sabboth's"Paranoid" as a party request. She lives in Leighton Buzzard.
Graham
Drums, Backing Vocals, All Loud Noices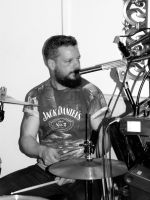 "Drummers were created because Guitarists need heros too"
Graham joined Big in Brazil in 2014.   He has spent a lifetime playing the drums from when but just a lad (even before the beard!).  He has a great interest in a wide-range of music (most of it respectable) and is keenly encouraging his young lads to follow in his musical steps.  He lives in Ampthill.
Zep
Bass Guitar, Backing Vocals

Bad Jokes , Monty Python recitals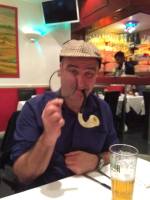 "Bass is like guitar, but cooler."
Zep (yes, apparently his real name) is not the messiah - he is a very naughty boy. Zep joined the band in early 2016 so is the new boy.  He therefore takes the blame for most things that go wrong, but keeps smiling and everyone loves him.  He lives in North London.